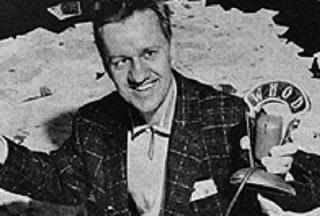 The Daddio of the Raddio from Old Radio
Did you grow up in Pittsburgh during the sixties? Then you remember the music scene.
Porky Chedwick: The Daddio of the Raddio, Your Platter Pushin' Papa, The Boss Man, the Pied Piper of Platter, Porky was all those things and more. Porky did all the dances, and his oldies/R&B playlist - and make no mistake, he originated "race" music in this neck of the woods - had kids flocking to his hops, and he still does an odd gig or two. DJ'ing out of WHOD/WAMO in Homestead, he was the man. I can still hear his theme, "Bongo Blues" (until his Porky jingles replaced it) playing in my head.
It's said he made a million dollars at the hops and either gave it away or had it embezzled from him - and he doesn't care. He said God took it from him because He knew the Daddio couldn't handle it. One benefit of his legendary disdain of money is that it kept him clean of the payola stain that covered so many other top dj's of his era.
Once Porky played Martha Reeve's "Dancin' In the Streets" from a downtown broadcast site and told his radio listeners to stop what they were doing and dance to her beat. Kids all over the area stopped their cars in tunnels, at stop lights, and at intersections and got out and danced. Traffic was tied up for hours as it was estimated that 10,000 teens were tuned in while on their way to town to catch Porky's act.
Terry Lee/TL: He spun wax out of McKeesport's WMCK/WIXZ and featured Music for Young Lovers complete with reverb, a biggie back in the day. All the cool cars had it, along with a red light in the back seat. Every radio in the cars parked along South Park's China Wall (a lover's lane frequented by romantic teens and peeping tom police with high voltage flashlights) had his show dialed in. TL managed the Arondies and Swamp Rats (nee Fantastic Dee Jays) and played the heck out them, along with "High on a Hill" by Scott English and "Have I Sinned" by Donnie Elbert. He closed out the show with "Goodnight, My Love," not sure of the artist. He made so much money at the hops that he had security with him to get the swag home.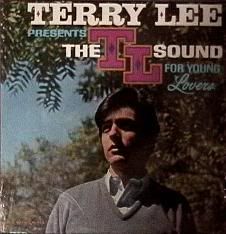 Clark Race: A KDKA jock through the 1960s, Race had a 50% audience rating, meaning at any one time, half the teen radios in Pittsburgh were tuned to his show. He also hosted the wildly popular TV show "Dance Party," a local American Bandstand. Everyone checked it out just to see if they knew anyone boog-a-looing or slow draggin' on live TV, or better yet, someone that had ditched their steady for a less left-footed partner. He broke Lou Christie's "Lightning Strikes" and Bobby Vinton's "Blue Velvet." Clark Race was also a fixture at the hop scene.
Mad Mike Metro(vich): Mad Mike's show originated from WZUM in Carnegie and was broke into different segments. The more popular were Mad Mike's Moldie Oldies and the Progressive Teen Sound, a showcase for what was basically garage and surfer rock. He's the dude that launched Tommy James' career and he was a regular at West View Dance Land. One famous story has the early Rolling Stones playing live and drawing a crowd of 200 while Mad Mike's competing gig drew 2,000. Mad Mike died in 2000.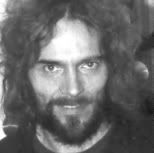 Mad Mike from Magic Music Machine
The Other Biggies: I couldn't find much on these guys, but they were giants in the 1960s - Charlie Appel, still a part-time DJ and full time reverend, from Monroeville's WPSL (he still has a crew of followers known as the Apple Corps), Brother Love of WAMO, who introduced progressive music to the Burg, and Bob Livorio of WKPA in New Kensington, another renowned hop jock.
The Dance Halls: I'm from the South Hills, and my memory can still dredge up the Linden Grove in Castle Shannon, the White Elephant in White Oak, I think, though it burned down long ago, the Lebanon Lodge in Mt. Lebanon, Sully's in Brentwood - that burned too, occupational hazard, I guess - and West View Dance Land where everyone got down to the Battle of the Bands. Kennywood did some dances, too. A few romances and many boozy parking lot fights were started at these venues. How else would a self-respecting Pittsburgh teen kill the weekend?
The Songs: Culled by memory in no particular order: "Wisdom of a Fool," The Jesters; "The Wind," Diablos; "69," Arondies, "Whip It On Me Baby," Billy Guy; "My Heart Cries," Etta & Harvey; "You're Pushing Too Hard," The Seeds; "High Flying Wine," The Igniters; "Fried Onions," Lord Rockingham; "Love You So Bad," The Empires; "Baby Let Me Bang Your Box," The Bangers; "Someone," The Contrails; "Ain't No Big Thing," The Electrons; "High on a Hill," Scott English; "Drinkin' Wine Spo-Dee-O," Larry Dale; "Shop Around," The Mad Lads; "Love Is So Tough," The Fantastic Dee Jays; "Don't You Hear Me Calling Baby," Ronnie Haig; "Have I Sinned," Donnie Elbert; "Psycho" & "The Witch," The Sonics. Our song? "Everlasting Love," Robert Knight, "Can't Take My Eyes Off Of You," Frankie Valli, and "So Much In Love," The Tymes. One song wasn't enough.
If you can remember most of these names, places and tunes, congratulations - Altzheimers hasn't won yet. And by the power invested in me by The Boss Man, I dub thee an official member of the South Park Cruisers Club, circa 1967. It was a very good year.