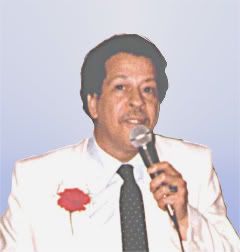 David L. Parr
Old Mon
is sad to announce that another of Pittsburgh's music men, David Parr of the
LaRells
, died this week at the age of 68.
Parr was more than a musician and promoter/historian for the Homewood group, which did "Everybody Knew" in 1960. He was also a recording engineer, and a good one, who helped other singers on the way up with his expertise both as a performer and with the mixing board.
David was a relentless campaigner for the rights of the old bands that birthed R&B, pushing for legal protection of group names, a contentious issue on the oldies circuit. He also fought for the recovery of rights and royalties for their music, which was often covered or reissued without the artist's knowledge and almost always without any financial remuneration.
Our condolences and sympathies to his wife, Charlesetta (Charlie), daughter Monique and his family. Part of an era has died with David.

"Tomorrow Will Only Bring Sorrow" - La Rells